Always on the hunt for great new sustainable housewares, we're excited to announce the addition of Marley's Monsters products to our shop. Marley's Monsters is a Woman Owned US Manufacturer based in Eugene, Oregon, with a mission to provide simple products that inspire and empower sustainable living. Marley's Monsters provides sustainable alternatives to many single and short term use household items, but for now we'll focus on their UNpaper® Towels and their Washable Sponges.
The signature UNpaper® Towels are something you soon won't be able to live without! Made from 100% cotton flannel, these single ply machine washable towels can be used just like traditional paper towels. Use them to clean up spills, wipe down counters, and get the sauce off your face; pretty much anything you'd use a traditional disposable paper towel for, you can use an UNpaper® Towel! And honestly, they're also so much softer than traditional paper towels as well. You'll see just how absorbent they are as well, as they become more absorbent after the first few washes. By reusing sustainable alternatives like UNpaper® Towels, you can minimize your carbon footprint, save trees, and bring fun and color to your home. With proper care, UNpaper® Towels can last for many years, making them a great investment.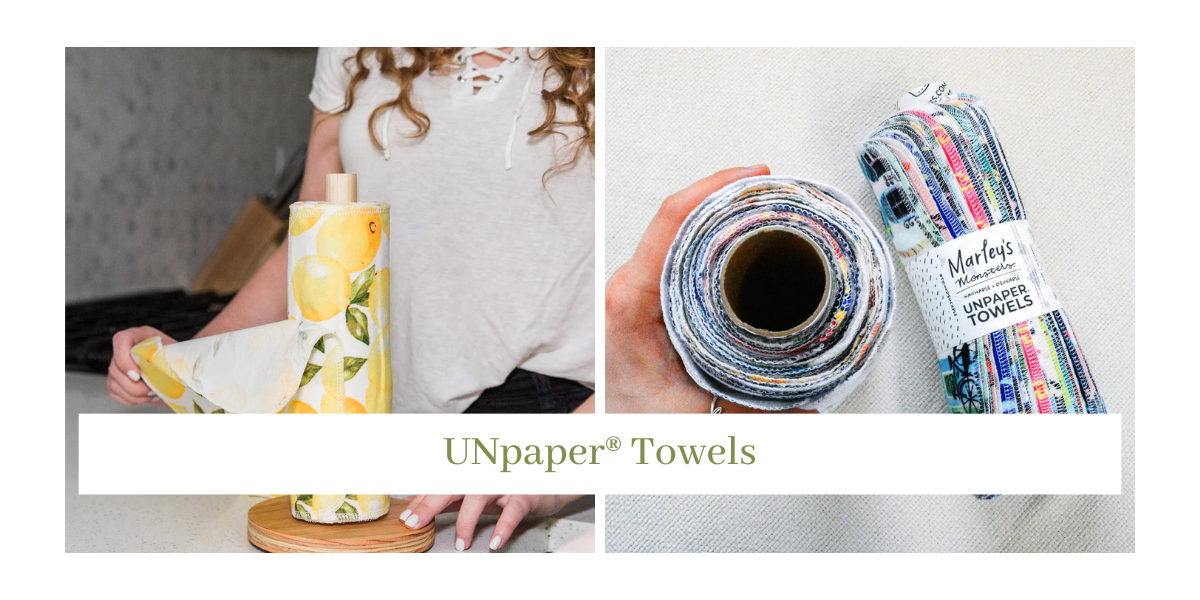 Not to be outdone, the Washable Sponges are the perfect replacement for disposable sponges. cotton terry cloth on one side and cotton flannel with a poly mesh layer on the opposite side, you'll have multiple scrubbing options available to you. Plus, they have a 1" thick, mildew resistant washable and hypoallergenic foam filling that makes them perfect not just for washing dishes and counters, but also cleaning up spills. Just like with the UNpaper® Towels, simply throw them into the washing machine as needed to clean. Washable sponges can even be run through the dishwasher! Handy, low maintenance, and effective!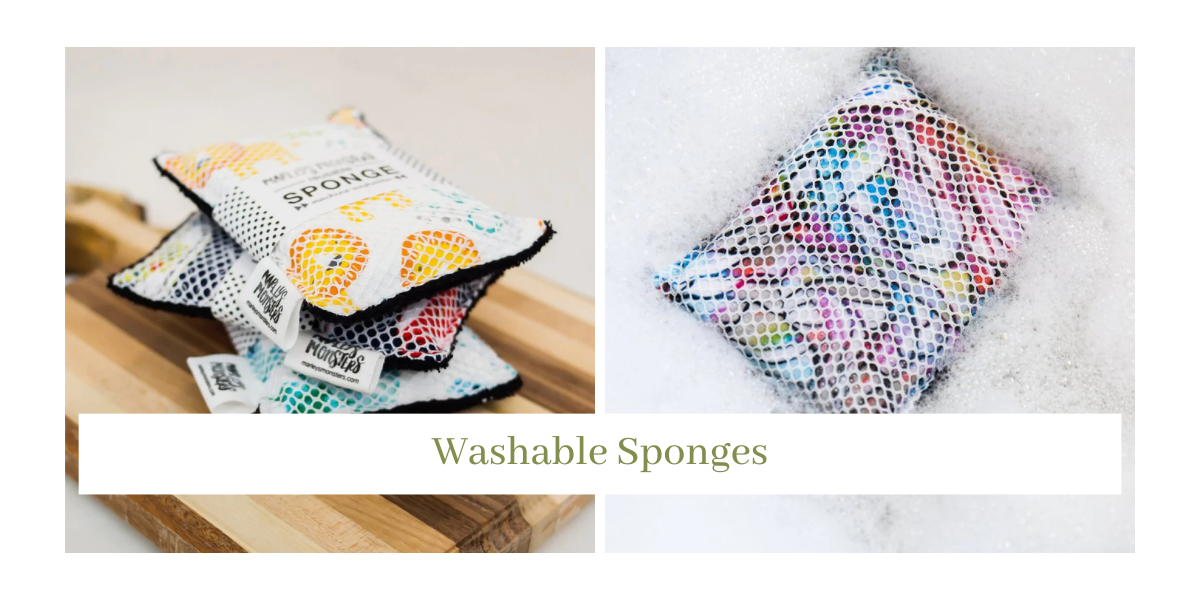 We are incredibly excited to be adding Marley's Monsters products to our shop, and love the opportunity to support a fellow Oregon based business. They truly care about their products and the impacts they have on our lives and planet. When you think reusable, each small change can add up to make a big difference!  You can shop our selection of Marley's Monsters products HERE!